The real estate industry has come a long way since its inception in 1794, especially in terms of gender equality. Women have been an integral part of the industry since the beginning, but their contributions and opportunities were severely limited by male-biased laws. For example, women were not legally allowed to obtain a mortgage without a male co-signer until 1974.
It was only in the early 1950s that most real estate boards dropped their discriminatory laws, and over 60 years later, most REALTORS® are women. This is a testament to the significant progress that has been made in the industry, but it's important to remember that this progress didn't happen overnight.
In the early days of the industry, women were mostly relegated to administrative duties. It wasn't until the late 1800s that women began to move into the roles of brokers and agents. However, despite the fact that the National Association of Realtors (NAR) was founded in 1908, with 3,000 women working as brokers nationally, its membership was entirely male.
Women started to become brokers in the early 20th century as a means of earning money for their families, and it was considered socially acceptable for them to sell homes due to prevailing ideas of "business maternalism" and "liberal individualism" that suggested women could use their nurturing and domestic skills in business.
The first female NAR member, Corrine Simpson, a broker from Seattle, Washington, was finally allowed to join in 1910, but women continued to struggle for the next 40 years to serve on real estate boards. Although the NAR didn't explicitly ban women from joining, local boards did, so the Women's Council of Realtors was formed in 1938 as a parallel organization to the NAR.
The Great Depression led to a significant decline in the number of female brokers, but women have continued to excel in residential real estate despite some occupational hazards like working alone and with clients. A great example of this is Ebby Halliday, who is recognized as the "First Lady of Real Estate." She started building her real estate empire in 1945 and is quoted as being the first woman to enter what was a chauvinistic profession in a macho state. She beat those "ol' boys at their own game," according to John S. Baen, a professor of real estate at the University of North Texas.
By 1978, women made up the majority of NAR's membership, and as of 2022, 66% of all Realtors are female. The entire residential real estate industry in the United States is mostly made up of women, and a 2011 Trulia study found that in every state, there were more female real estate professionals than male professionals.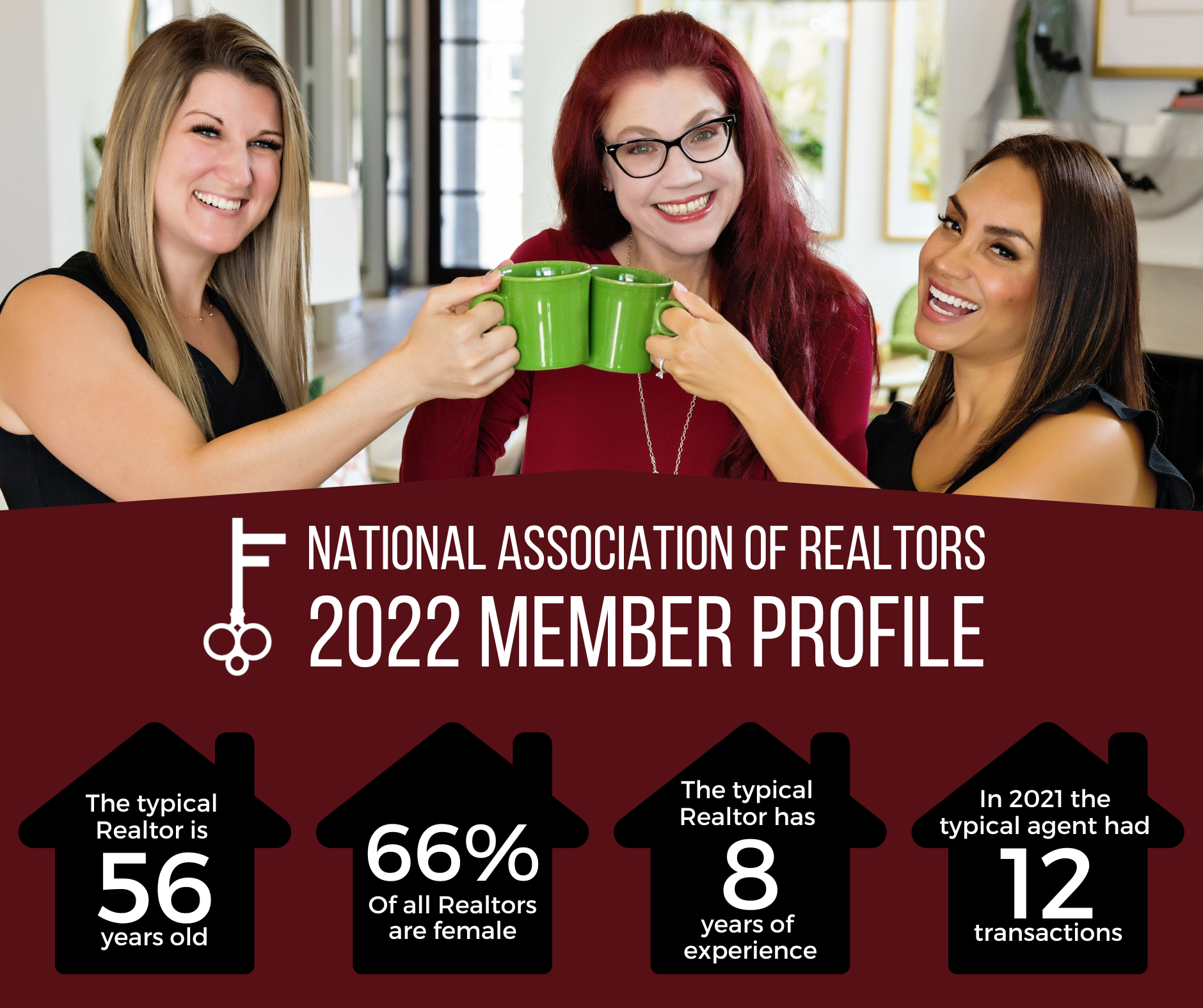 While some states have more female real estate agents than others, there are far fewer women in commercial real estate, and they face challenges like sexual harassment, wage disparity, and unequal opportunities compared to their male peers. Furthermore, despite making up the majority of the industry, women still struggle to make it into executive positions. According to the Urban Land Institute's 2015 survey of women in leadership, only 14% of real estate CEOs were women, contributing to the wage gap in the industry.
While the real estate industry has made great strides in achieving gender equality, but here is still work to be done. Women have a rich history in the industry, and their contributions should be celebrated and acknowledged. As the industry continues to evolve, it's important to remember the progress that has been made and to keep pushing for more gender equality in all areas of the industry.