It is National Nurses Week, we we would like to share part of an interview done with Forza in 2018 by VoyageHouston. During the interview, she was asked whether she looked back particularly fondly on any memories from childhood. The answer to that question tells the story of our Forza Pays it Forward Program...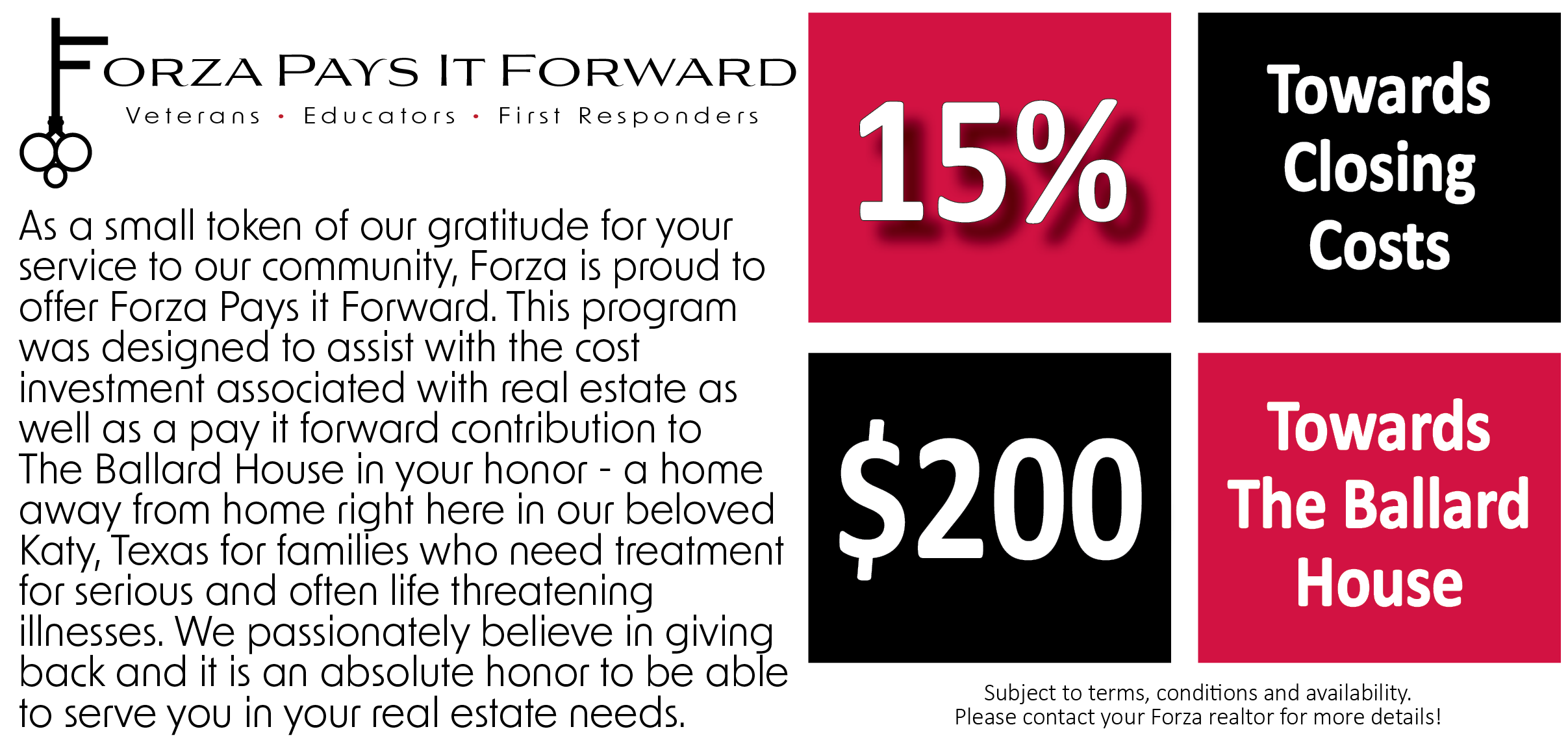 While we wouldn't necessarily deem this as a 'favorite' childhood memory, it's one that changed Fabiola's life and has impacted so much of what she's done ever since.
Fabiola had an older brother who ended up passing after an unexpected heart attack when she was younger. She spent years in the hospitals with him and refused to leave his side. During this time, the nurses and first responders got used to Fabiola being around and they began letting her pitch in and help wherever needed that she could and they watched out for her like their own.
The love and care that these first responders provided for the patients and their families day in and day out with such compassion has fueled Fabiola to this day to want to be able to repay them for all that they do. Upon settling down in Katy as a single mother, a U.S. Veteran who she now refers to as her brother took Fabiola under his and his family's wings and helped her with everything she ever needed.
His wife, ironically, turned out to be an E.R. nurse as well and as we've said – the universe makes no mistakes. This was just a further reinforcement for Fabiola to find a way to pay it forward to these individuals for all of their sacrifices. When Forza was created, we instituted the Forza Pays it Forward Program to do just that. We passionately believe in giving back and it is an absolute honor to serve those who have for so long and so unselfishly served us all.
First Responders, Veterans and Educators qualify under this program for a contribution from Forza towards their cost investment associated with their real estate transaction as well as an additional contribution made to a charity, school or non-profit organization of their choice on their behalf!